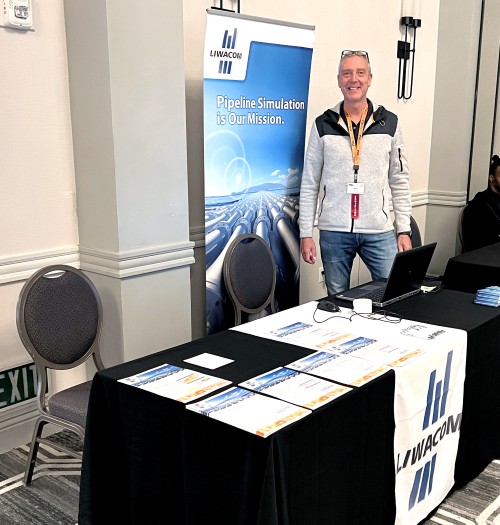 Liwacom at PSIG 2022
San Diego, May 2022. After a 2-year hiatus, the PSIG Congress was finally able to take place physically again. LIWACOM and SIMONE Research Group were again strongly committed at this year's PSIG 52th Anniversary Conference held in San Diego.
The main focus this year was on the transition to renewable energies and the new challenges associated with it.
LIWACOM demonstrated the latest SIMONE software developments at the exhibition accompanying the conference, which was, as always, an excellent opportunity to discuss SIMONE solutions to customer needs and requirements.
Martin Styblo from our Czech partner SRG, as a newly elected PSIG Board Member, highlighted in his presentation the effects of increasing hydrogen content in the transportation of Natural Gas.

The Pipeline Simulation Interest Group (PSIG) was formed in 1969. Its purpose is to facilitate the interchange of information and to advance the state of the art in modeling, simulation, optimization, steady-state and transient flows, single and multiphase flows, and related subjects as applied to fluid pipeline systems.